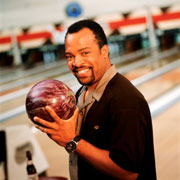 Get together with your Colleagues at The Palace Superbowl
Whether it is an official annual meeting, a celebration or just a few colleagues getting together Palace Superbowl is ready to cater for all your needs.
Prices start as low as £15.90 per person including 2 games of bowling.
Group booking discount on for bowling only is available above 18 people or more for £9.90/person for 2 games
A menu can be tailored to suit you and your group both with food content and price also the number of games you wish to play.
All menus include 2 games of bowling
Separate area for presentations is available upon previous arrangement at half price, £25 hour with all corporate bookings.
Click here to BOOK YOUR EVENT NOW




Gold Menu £15.90
All food served by the lanes on share-platters
Selection of sandwiches
Chicken Wings
Chicken Satay
Cocktail Sausages
Hot-Dogs
Chicken Pieces
Dimsum
Samosas
Pizza Slices
Mini Garlic Bread
Burgers
Pizza Slices
Spicy Potato Wedges
Breaded Garlic Mushrooms
Selection of Accompaniments

Special Carvery £24.90
Choice of Soup
Salad Bar
Meat selection of:
Beef, Gammon and Pineapple, Turkey
Roast Potatos, Vegetable Selection,
Sausages, Cranberry Sauce, Apple Sauce,
Horseradish, Stuffing, Yorkshire Pudding
Vegetable Lasagne
Selection of Gateaux
Cheese and Biscuits
Click here to BOOK YOUR EVENT NOW